I don't know how we'd make it in this world without the internet. I just love searching and finding wonderful ideas to use that will make a lasting and eternal impact on the teens I work with……….. well, I just hope that they make at least enough of an impact on them that they remain awake, and maybe take home one important truth from what was taught. Then, there are the crazy unrelated games that have absolutely nothing in the world to do with the lesson.
With that said, here is my growing list Resources for the CrAzY Youth Worker (you might want to bookmark or pin this post, as it will be updated often as I find more good stuff to add).
Resources for the CrAzY Youth Worker
---

Christianity Cove is a resource for Sunday School lesson ideas, crafts, games, activities and tips for teachers. With over 700 free Sunday School lesson articles on their blog, and other resources in their library of products, they've helped teachers around the world revitalize their Children's Ministry programs and fill their classrooms with eager students.
---
Youth Workers Helping Youth Workers Win. Download Youth Ministry was created to help youth workers win in their vital role by providing resources that are: High in Quality, Easy to Use, Inexpensive, and Trench-tested. http://www.downloadyouthministry.com
---

Ministry to Youth has lots of free games and lessons so you don't have to create them from scratch. This website provides resources for youth ministry leaders who work with teenagers.
http://www.ministrytoyouth.com/
---
---
Stuff You Can Use offers fresh youth ministry ideas and ready to use resources. Stuff You Can Use is a place for youth pastors, youth workers, and volunteers to find ideas, tools, and resources for youth ministry.
---
Starter Youth Ministry is a blog about the most significant frustrations that you'll fight against in your ministry; stuff like finding the right volunteers, managing your budget, communicating with families, and being productive with your time.
---
Student Ministry Games seeks to equip Student Pastors and Youth Leaders with fun and relevant games that are designed to connect your students through moments of excitement, laughter and sheer craziness. Our prayer is that this blog is a resource to help lighten your load. We hope that you'll subscribe to our blog and check back every week for updates.
---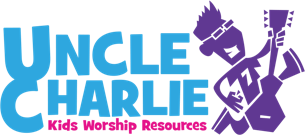 Kids worship music store. A large collection of great worship songs that kids love. Downloadable mp3's, soundtrax mp3's, videos, video soundtrax, and signs and motions for the songs. http://unclecharliestore.com
---
Youth Group Collective offers all kinds of games, events, themes, neat apps and resources.
http://www.youthgroupcollective.com/
---
Youth Ministry 360 has Bible study resources, training, community, and networking.
---
CHECK OUT YOUTH GAMES ON PINTEREST
Follow Jamie Cody's board Church │ Youth Games on Pinterest.
---
(Visited 801 times, 1 visits today)